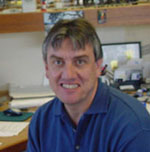 John S. Allison, S.E., President. Since graduating from the University of Hawaii in 1978, has acquired a variety of experience in the structural engineering field. In addition has obtained design experience in other type of engineering such as the aerospace industry, awning design and marine architecture. This background has enhanced the design ability which has proven helpful while designing specialty types of structures.
The strongest experiences consist of the design of high-rise and commercial buildings, where throughout the years have executed a variety of design and construction supervision. Engaged in his own personal business of structural engineering since 1988, while specializing in all types of structural engineering design.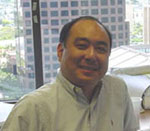 Brian M. Ide - Principal. Engaged in structural engineering since 1981 with a wide variety of experience in the design of building structures such as resort hotels, major renovations, office buildings, parking structures, condominiums, commercial and retail facilities, schools and other educational facilities, BEQ's, tract housing projects, medical facilities, clubhouses, specialized military facilities, and corrosion damage repairs of concrete structures. Special interest and expertise include post tensioned and prestressed concrete structures, seismic design of concrete structures, corrosion damage repairs of concrete structures, retrofit of concrete structures with carbon fiber reinforced polymers, and light gauge steel structures.